Energy Losers in Oil Boom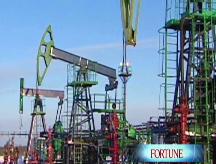 High oil prices have resulted in a boom for some of the largest oil companies in the world. The huge demand created by China, India, and other countries in the pursuit of modernization has created a situation that has led to gas prices that are multiples of what they were a few years ago. As a result, corn prices are exploding due to the pursuit of ethanol and biodiesel is raising the value of untold other agriculture products. Yet, not every energy business has directly benefited. Why? Because high prices has actually
reduced
demand for the first time in almost two decades.
Two of the biggest losers in energy from high oil process are retail locations and refineries. Both of these type of companies are far more effected by demand than gas prices.
ABC News reports
that Exxon Mobile, "the world's biggest publicly traded oil company, said it now plans to sell to distributors its remaining 820 company-owned stations and another 1,400 outlets operated by dealers." Citing ABC, the company also reported that the reasoning behind the decision was because 'As the highly competitive fuels marketing business in the U.S. continues to evolve, we believe this transition is the best way for Exxon Mobil to compete and grow in the future,' said Ben Soraci, the director of Exxon Mobil's U.S. retail sales."
Meanwhile,
the Houston Chronicle is reporting
that "after three years of record profits, the U.S. refining industry has been confronted recently with a hard truth — that the party may be ending."
"Refiners' profits have plunged this year as record crude oil prices have sharply boosted fuel-making costs. At the same time, higher prices at the pump are softening demand for gasoline and diesel, limiting refiners' ability to pass along the bill."
Ironically, these stories come out rather close to the announcement that the United States is opening its
first refinery in decades
. There is now a great deal of talk about increasing domestic oil production. That rhetoric may have to become reality in order to create good news for these suffering businesses.
According to recent surveys on marketing, most advertising attracts sellers (others who want you to buy more ads) and not buyers. Do you want to know why? Email
info@HoustonBusinessShow.com
and put "marketing audio" in the subject line and we will get it to you.

Labels: Energy Crisis, oil industry, refineries, retail locations